Whatever Your Build Requirements, Make 2023 Your Year with Western
With 2022 rounding to a close, Western Build is reflecting on a year of growth as we celebrated our 40th year in business. As we enter a new and exciting year in 2023, we're inviting you to become part of it; whether you're a decision maker in the education, healthcare or commercial sector or if you're a hopeful first-time property owner. Whatever your build requirements, make 2023 your year with Western Build!
Following the easing of COVID-19 restrictions, we saw the construction industry return to work at full capacity. Indeed, the year was one of exponential growth, and 2023 is set to look much the same. As we gear up for another busy year of building, we're inviting key decision makers from across all sectors of industry to get started on their very own building project with Western Build.
No project is too big or small. If any of the following statements apply to you, we'd love to hear from you about making your building dreams come true…
Decision Makers in Healthcare
2022 represented a highly productive year for Western Build; particularly within the healthcare sector across Ireland and throughout the United Kingdom. Aside from our pioneering work on our project with Hillingdon Hospital in Uxbridge, we were also proud to attend a ribbon cutting event with the Irish Minister for Health at University Hospital Limerick.
This event marked the completion of a new block in 2021, comprising four storeys. This included three inpatient wards of 20 ensuite rooms across a basement level, along with a COVID-19 lab. All work was completed in the midst of the pandemic.
Western Build seeks to build on the momentum of 2022 across the new year, building a better healthcare landscape for all stakeholders. If you're a decision maker in healthcare, here's just a few reasons to trust us with your build ambitions:
We are highly experienced in the provision of specialist services including medical gas systems, air conditioning & ventilation systems and full data installation systems
We have carried out a number of projects in healthcare areas ranging from surgical, acute and heart to lung and blood transfusion facilities.
All Western staff and subcontractors are committed to the highest standards of health and safety and are competent across all current legislation.
The high quality results across our healthcare building projects speak for themselves. To view more material of our successful projects, check out our healthcare case study gallery.
Leading Stakeholders in Education
Healthcare wasn't the only area where Western saw considerable success in 2022. We were also hard at work in educational sites throughout the UK; delivering large scale projects for leading institutions including University of Essex, where we completed work on the University's North Teaching Centre (see image above), as well as a modern and vibrant sixth form centre for the Green School for Girls in Isleworth, West London.
With the needs of today's education sector constantly changing, we're passionate in our belief that offsite construction can meet those challenges. We even touched upon that in a recent blog, highlighting how this construction method can create a high quality learning environment for all stakeholders.
Whatever your educational build requirements in 2023, there's lots of reasons to work with Western:
Western can create bespoke environments for those with enhanced educational needs; including wheelchair access and other accessibility features.
Our classroom builds are built with cost-effectiveness and quality in-mind, helping schools and universities expand in a way that works within their budgetary and operational requirements.
Our offsite approach conducts the vast majority of building work within a factory-controlled environment, meaning that students and teaching staff will experience minimal disruption to their day-to-day work.
Western has been involved in educational projects, stretching all the way back to our humble beginnings in 1982. Click here to see a full gallery of successful projects we've completed in this sector.
Leaders in the Commercial Sector
As with every year, our hard work delivering bespoke buildings for the commercial sector has continued across 2023. Commercial represents a significant area of expertise for Western Build, and we aim to build on this expertise with even more projects throughout the UK and Ireland.
With energy costs rising along with typical business operating costs, the commercial sector is looking for new ways to explore cost-effectiveness with new buildings and expansions to existing sites. As is the case in the healthcare, residential and education sectors; we believe that offsite construction can offer various avenues to help business leaders meet these challenges.
The fact is that offsite construction techniques offer an unrivalled level of sustainability, quality and cost-effectiveness. Regardless of your commercial requirements, Western can make your build dream a reality in 2023:
Unlike other building experts, Western Build offers a Single Source Supply Chain. This means that business leaders can rely on our in-house manufacturing facilities to build windows, door sets, external wall panels and fitted furniture at competitive prices.
Our experience and expertise in commercial building projects includes supermarkets, conference facilities, call centres, changing rooms, showrooms, canteens, reception areas, administrative offices and more.
When you work with Western, you can trust in our turkey package of services. We project manage your build from start to finish, completing your commercial build with the highest standards of customer service and construction quality.
We pride ourselves on our extensive experience delivering quality, bespoke builds within the commercial sector. To view our full gallery of commercial projects, click here.
Residential Developers & Property Owners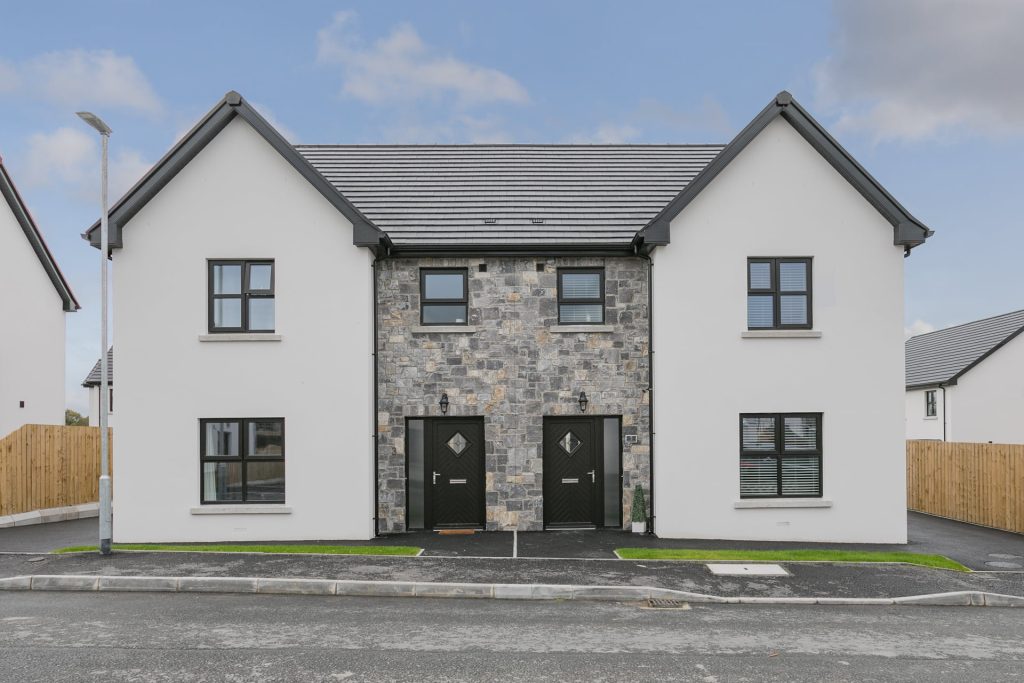 Western's work with residential developers and property owners has grown throughout 2022, and we expect this to continue at pace as we enter a new year of building. We know that there's no place like home, and we're delighted to play our own role in creating both modular and timber-framed homes to the highest standards and to the best value for money.
Don't just listen to what we say: check out the video below for some testimonials from Western customers who are now proud to call our builds their home…
Build Better in 2023 with Western
Here at Western, making your construction dream a reality has allowed us to become a leader in what we do for over four decades. Regardless of your requirements, you can count on us to deliver. To get started with your 2023 build project, contact us to discuss your requirements. Let's build better in 2023!