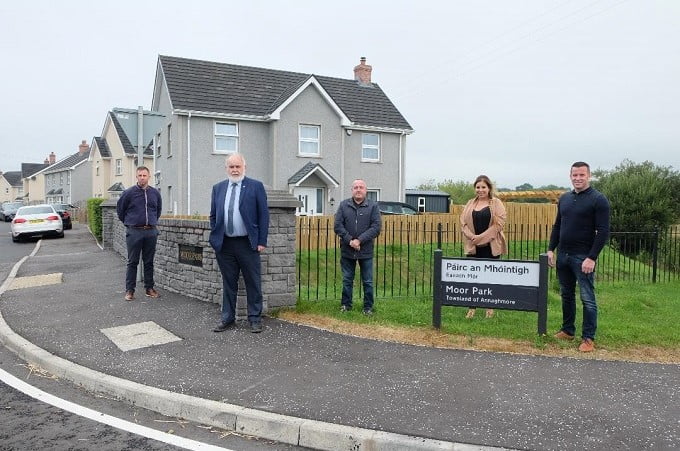 Moor Road Development Completed
Western Building Systems wish to express huge gratitude to its design team and acknowledge their efforts in finalising the project at Moor Road.
A late revision to the Culvert design under the Moor Road caused a delay in finalising the development, but thankfully a cloud of uncertainty has now been lifted on one of the very few new open spaces Housing Developments in the local area.
Mid Ulster MP, Francie Molloy has welcomed the completion of works along the Moor Road, Clonoe. Mr Molloy said, "There had been a number of issues raised in regard to the effective management of drainage on the site which required a bespoke solution for this location."
"Myself and colleagues worked with the developer, Western Building Systems along with Mid Ulster Council Planning Department, Roads and Water services over a lengthy period of time to identify the key concerns and develop a satisfactory solution."
"I want to thank all those agencies for playing their part in coming together and delivering a good result for local residents. Western Building Systems is a key provider of good quality homes in this area addressing a need for housing in the local rural community."
Western acknowledge the part of Francie Molloy and the professionalism of his team in completing matters and express their recognition of the role of Transport NI, the Rivers Agency, and Mid Ulster Councils planning division in obtaining final approval for the revised scheme.
Western Building Systems would like to take this opportunity to wish all homeowners and their families all the very best in the future.