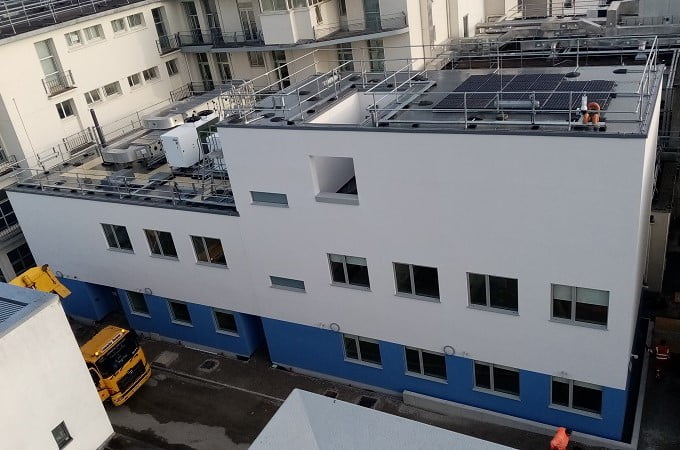 Handover of New Covid Testing Facility – Health Service Executive
Western has completed and handed over a new COVID-testing facility for the University Hospital Limerick. The purpose built Testing Facility has boosted testing capacity by 70%. The UHL laboratory operates one of the busiest hospital Covid-19 testing services in Ireland. The purpose-built laboratory has greatly enhanced molecular laboratory diagnostic capacity in the Mid-West during the pandemic and beyond.
Western also provided a new 14-bed two storey modular unit to the Hospital due to the growing number of Covid-19 patients being admitted. These projects were in response to officials at University Hospital Limerick citing an "unprecedented level" of patients being treated, particularly those suffering from Covid-19. In addition, Western also completed the build of a 60-bed medical block at the same location.
Colette Cowan, CEO, UL Hospitals Group, said: "Delivery of this project in such a short timeframe is a great achievement by all concerned. We acknowledge the support of government and the HSE. We acknowledge also the work of HSE Estates in delivering this significant capital project so quickly and Western Building Systems who have delivered to such a high standard and in spite of the enormous challenges this pandemic has presented around the supply chain, logistics, workplace safety and so much more. The expansion of the UHL site and the considerable growth of our workforce is also an economic boost for our region during this difficult time and into what will be a brighter future with the transfer of the equipment into the new building."