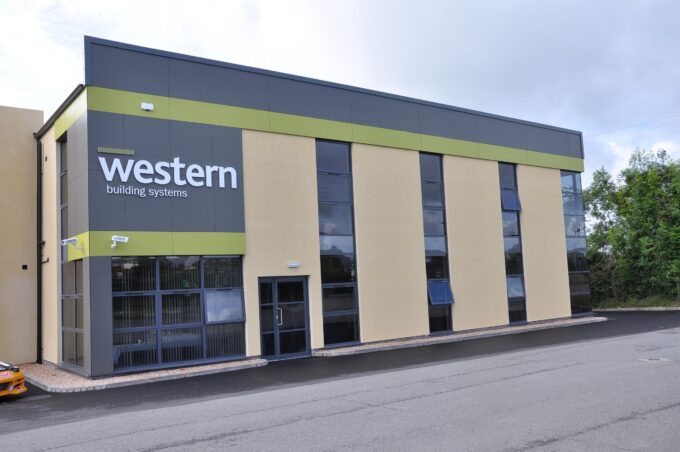 Western Building Systems is an established construction firm delivering a diverse range of building projects across the UK and Ireland. We are a market leader in project delivery, delivering on cost, quality & timescales. Our core principle is to be at the forefront of modern, innovative building techniques to deliver buildings the exceed expectations. Western has fostered strong client relationships and delivered world-class construction projects.
The team at Western are committed to excellence across our operations. It is this commitment that has helped us to grow our business to become one of the most successful construction companies in the UK & Ireland. We have a highly skilled workforce that can construct buildings in a variety of innovative construction techniques to deliver efficient, cost effective solutions for projects.
---
Design & Build
As a design and build contractor, this approach minimizes the project risk for the client and reduces the delivery schedule by overlapping the design phase and construction phase of a project.Our design and build approach takes the responsibility from others with regards to the design build and project management of the project. Western can provide a full design and specification of the project, along with looking after planning permission and building control for the project. We have a proven track record of delivering projects in terms of design development, obtaining statutory consents, procurement, delivery erection and construction within an accelerated programme. With a fully resourced team, we have the arrangements and no non-sense approach in place in terms of Design, Programming, Resourcing and Pricing for performing our contract responsibilities.
---
Construction Type
Western offer a vary of build options, each providing a unique solution pending on our clients requirements. Each of the options' provide their own advantages, but the common advantages of all are the impact on the environment, speed of construction and the controlled costing of the project. From a health care unit to a school, offices to housing, these process' can be applied to a wide range of sectors. Western can provide you with a range of options based on your requirements and specification and apply the best suitable process. We can offer you a wide range of solutions, finished and furnished to suit your needs.
---
InHouse Manufacturing Systems
Our purpose built factory's have manufacturing facilities that ensures that the overall project programme is not delayed by having direct control in-house. Within the programme for any project, the delivery and installation of wall completions, doors & windows, internal door sets and fitted furniture is always on the critical path.In order to avoid long lead in times Western have invested and manufacture the following critical elements in-house:
•   Panelised & SIPS timber wall systems
•   Aluminium / PVC doors & windows
•   Internal walling systems
•   Fitted Furniture
•   Internal door sets and screens
Lead-in times are greatly reduced to ensures that the procurement & in house manufacturing process meets all the dates as set out in the master programme for on-site construction activities.
---