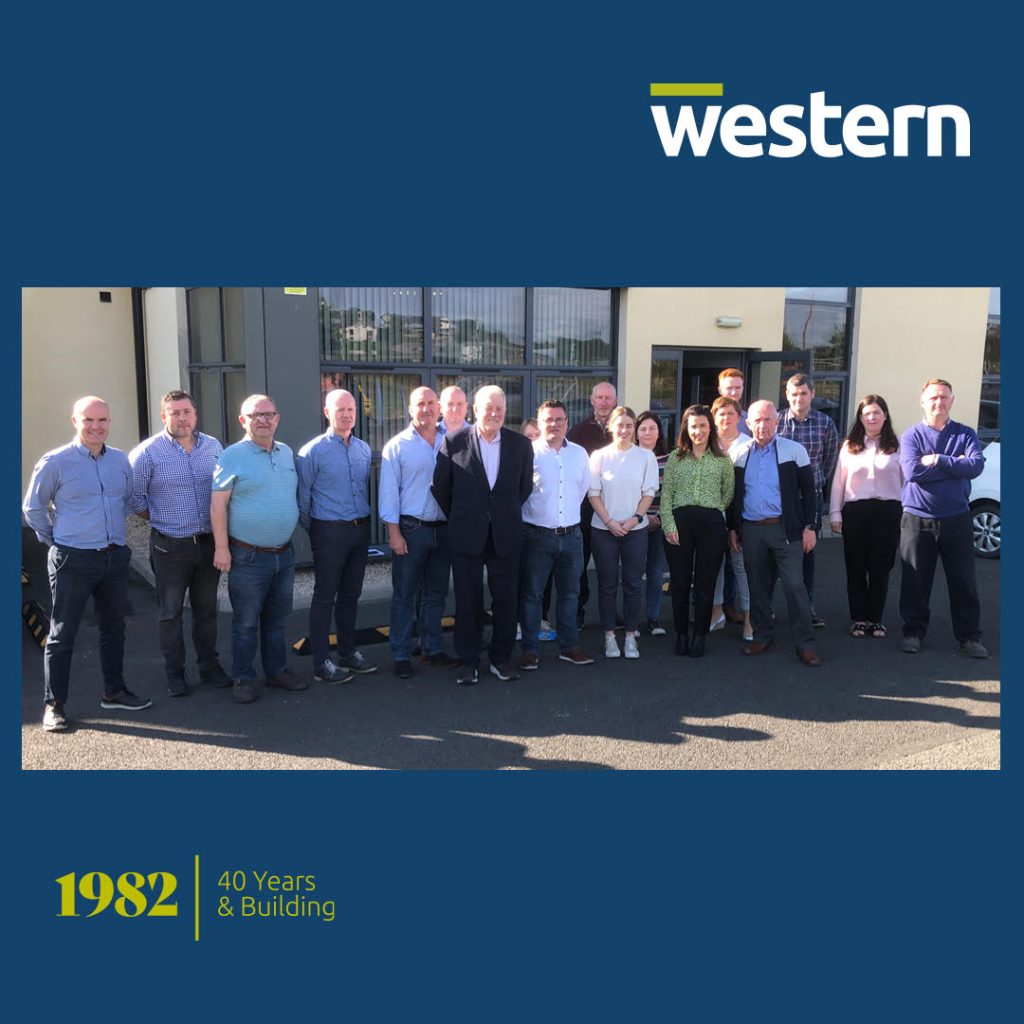 We are Western Build: pioneers in groundbreaking building techniques and industry leaders in offsite construction methods. Leading the way in innovation and quality since our establishment in 1982, our commitment to excellence has been called upon by major clients throughout the healthcare, education, commercial & residential sectors and beyond. From initial consultations through to design, build and project management, you can count on us to make your building dream a reality: it's what we do.
---
Based in Coalisland, Co. Tyrone, Western Build has led the construction industry for four decades and boasts a comprehensive portfolio of major projects spanning across the UK & Ireland. Bringing together a dynamic team of experienced building professionals, we pride ourselves on bringing local talent to international prominence; investing over 70% of contract value into local labour and services. Our commitment to industry-leading quality and locally-sourced excellence is what has kept our customers coming back for 40 years & counting.
---
Building Better Since 1982
Here at Western Build, we're passionate about using our extensive expertise to build better for our customers. Whether you're a public body beginning a major development or a hopeful first-time homeowner, we provide the inventory, experience and expertise you need to see your project off to a successful conclusion.
---
Design & Build
We're more than mere construction experts. We are leading design and build contractors, with an extensive portfolio of major building projects throughout Ireland & the UK. Providing a turnkey package of design and build services, our full design & specification packaging manages your entire planning process and engages with planning authorities on your behalf. Offering reduced lead times, increased design flexibility and assuming full responsibility for delivery, Western's Design & Build services have a proven track record across the educational, healthcare, commercial and residential sectors. 
---
A Flexible Approach to Construction
With our building experience spanning across four decades, Western Build can offer an unparalleled level of variety and flexibility when it comes to building options, with each option providing a unique solution to meet your unique requirements. Whilst each option has its own advantages, you can expect some common benefits when you work with us: from reduced environmental impacts and sustainable building approaches to faster construction speed and controlled costing of your project. From offsite construction and panelised construction through to our single source supply chain, there's lots of reasons to build with Western. 
---
In-House Manufacturing Facilities 
Western Build prides itself on its extensive in-house manufacturing facilities, with several large-scale production areas based at our Coalisland-based HQ. Purpose-built, our manufacturing capabilities give us direct control over critical aspects of your build and ensure your overall programme experiences no delays. It also allows us to retain flexibility and efficiency through a unique 'start-to-finish' single source supply chain. You can trust us to manufacture the following critical elements in-house:
•   Panelised & SIPS timber wall systems
•   Aluminium / PVC doors & windows
•   Internal walling system
•   Fitted Furniture
•   Internal door sets and screens
As your one-stop shop for large-scale construction project needs, we ensure quality build solutions within robust time frames. No project need is too big or small:
•  Design
•  Product manufacturing
•  Transportation of products on-site
•  On-site construction (modular, hybrid and traditional)
•  Mechanical & electrical
•  Fit-out
---