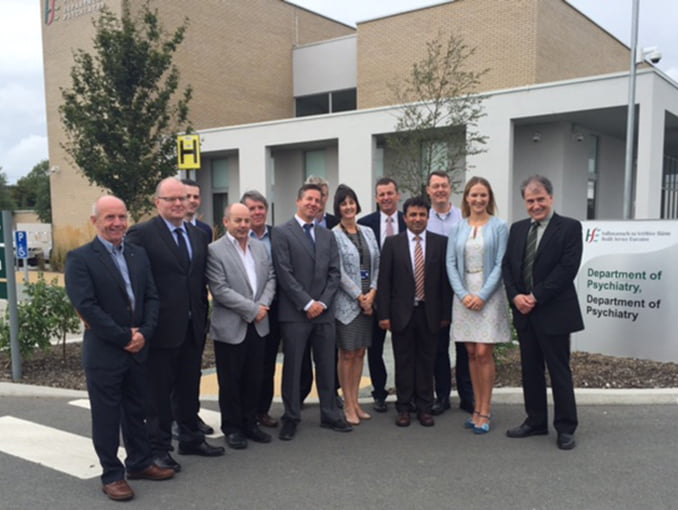 Official opening at Our Lady of Lourdes Hospital
Western Building Systems Managing Director, Martin McCloskey, was present today at the official opening of the new Acute Psychiatric Unit building at Our Lady Of Lourdes.
Martin was joined by members of the design team and by Helen McEntee, Minister of State of Mental Health and Older People at the opening.
The Acute Psychiatric Unit at Our Lady of Lourdes Hospital had been short-listed and commended at the Irish Architectural Awards 2016. Design by Dublin based firm O'Briain Beary Architects, Western completed work on this project in 2015. This was the only HSE project nominated in the Best Health Building category.
The building provides mental health care in its acute, old age and high observation units on the ground floor. Offices, consulting rooms and ancillary staff facilities will be located on the first floor.
You can access the case study to this project here.